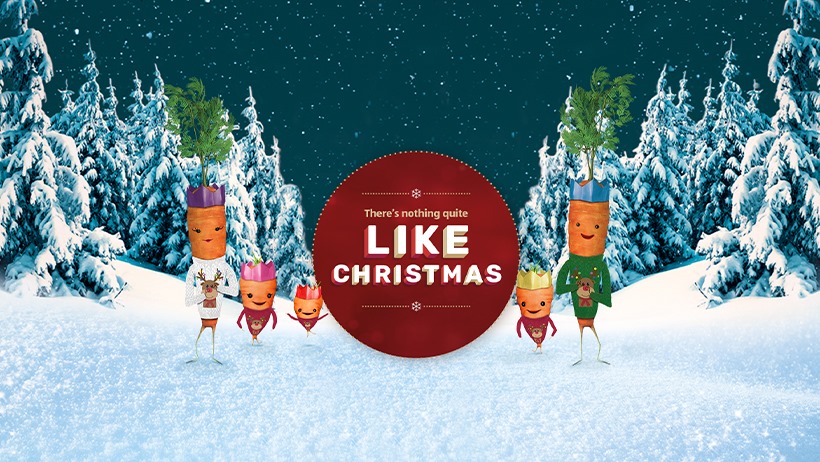 Aldi Christmas Food – What are the ordering dates?
Aldi is one of Britain's favourite supermarkets and it's not hard to see why. Known for providing quality food at affordable prices, Aldi is a great place to shop for all of your Christmas favourites.
Can you order Aldi's Christmas food?
Yes, you can order Aldi's Christmas food online ready for you to click and collect from your local Aldi store. With over 800 Aldi stores in the UK, you can find your nearest store on the Aldi website. Aldi's Christmas food range is not available all year. Luckily, Aldi has an online Christmas calendar with all the important dates to make sure you don't miss out on any of your favourites.
What is an Aldi's Christmas dinner?
Aldi offers a huge selection of food to make the perfect Christmas dinner for the whole family.
With a wide range of vegetables you'll find all of your favourites from Brussel sprouts, to carrots, to parsnips and roasties. Whether you are a fan of a traditional three bird roast or prefer something a little different like lobster or wagyu beef, Aldi offers a variety of meat options for your ideal Christmas dinner. For vegetarians and vegans, no need to worry about missing out.
You'll be able to find a number of suitable substitutions including a nut roast or a no turkey roast.
You can't forget about the yummy sides, which some people would say makes a Christmas dinner so great. From traditional sides including stuffing and vegan pigs and blankets to new flavour combinations such as crab mac and cheese, there's something for everyone this Christmas.
After eating your perfect Aldi Christmas dinner, you'll have to make room for one of the tasty desserts. Aldi offers a wide selection of desserts including traditional Christmas puddings to rich chocolate cakes.
Does Aldi sell Christmas party food?
Aldi sells a wide range of Christmas party food. You'll find everything you need to throw the best Christmas party. From traditional pigs in blankets to vegetable spring rolls to chocolate filled churros. Their selection also typically includes; vegan skewers, chicken bites, vegetable gyozas, tempura prawns, mini hotdogs, mini cheeseburgers, and desserts including mini eclairs and cheesecakes.
What is the Aldi Christmas food box?
The Aldo Christmas food box is a Christmas dinner for two that comes in a box. So no more worrying about which vegetables you need or what meat option you want this year, the Aldi Christmas food box makes Christmas dinner simple. Last years box contained the following items so you can expect this years to be similar:
British turkey slices
Wiltshire cured ham
Beef dripping Yorkshire puddings
British pigs in blankets
British pork stuffing balls
Duck fat roast potatoes
Honey roasted parsnips
Chantenay carrots
Brussels sprouts with bacon lardons
Cranberry sauce
Poultry stock and red wine gravy
What is the Aldi Christmas pudding 2021?
Last year, Aldi released a 30-month-old Christmas Pudding made from Turkish sultanas, Greek Vostizza currants, plums, cranberries and brandy soaked cherries, rum, brandy and port. Although this years pudding is yet to be announced, we can't wait to try this years Christmas Pudding.