Looking to treat yourself to a B&Q Christmas Tree in 2021?
Whether you're a fan of real Christmas trees or you prefer artificial Christmas trees, you'll find plenty of choices in B&Q's Christmas shop. B&Q offer a wide variety of Christmas trees in a range of heights and in a variety of colour variations, from realistic green to bright pink. With the large range of options available you'll be sure to find a tree perfect for your home.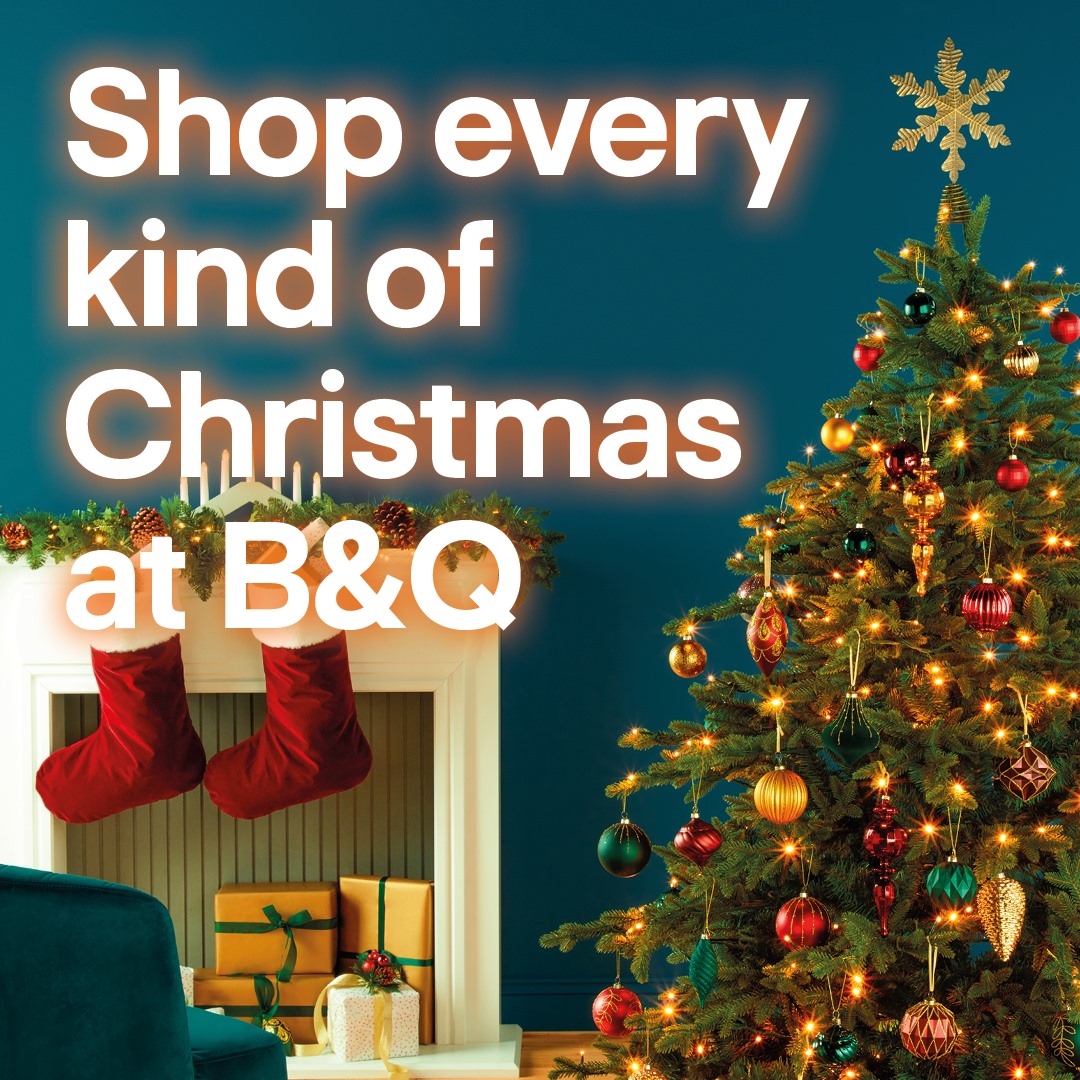 Does B&Q sell real Christmas trees?
Yes! B&Q sell real Christmas trees. Currently they offer two types of Christmas trees, Nordmann Firs and Norway Spruce and are available in different heights from small to extra large. If picking your Christmas tree is a family tradition of yours, you can head to your nearest B&Q store and find the perfect tree. Alternatively, if you can't get to a B&Q store, B&Q offer home delivery on real Christmas trees.
Do B&Q sell Christmas trees pre lit?
Yes. B&Q offer a wide range of pre lit Christmas trees. Many of us will have experienced the frustration of having to untangle the Christmas lights before we can decorate the tree. That's what makes a pre lit Christmas tree such a great option.
You'll find a wide range of pre lit Christmas trees, including snow covered and fun bright pink trees. You'll be spoilt for choice and you're guaranteed to find your perfect tree.
Does B&Q sell Christmas tree decorations?
Every year B&Q open their Christmas shop just in time for the holidays. Here you'll be able to find everything you'll need to decorate your tree. From Christmas lights to a Christmas baubles, you will be able to find plenty of decorations to make your Christmas tree yours.
If you're unsure how you want to decorate your Christmas tree, B&Q have useful guides on their website with ideas and advice to help you create a magical Christmas tree. You'll also find advice on how many lights and baubles you'll need along with tips for choosing baubles and ornaments for your tree.
Does B&Q offer free delivery?
B&Q does offer free next day and named day delivery on all orders over £50. On all other orders you can expect to pay £5 for these delivery options. B& also offers free named day delivery on all large items over £250. Alternatively you can also choose to click and collect from your nearest B&Q store for free.