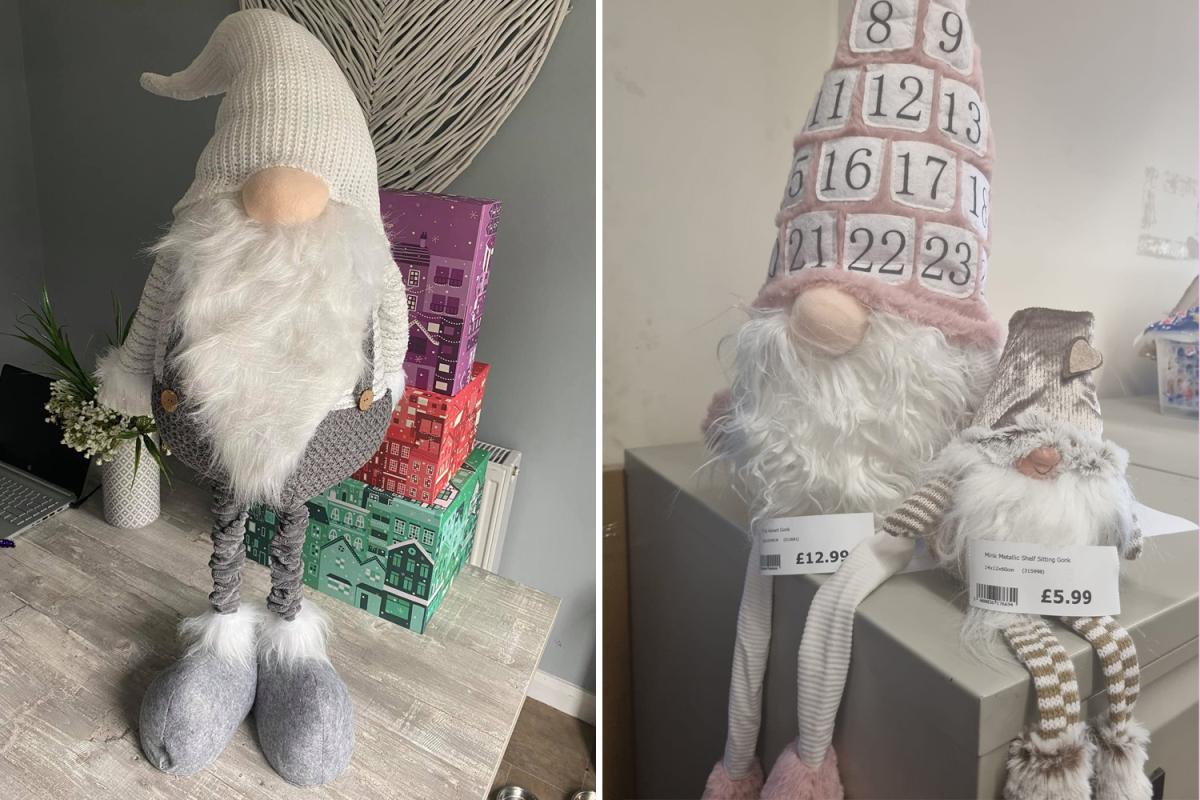 What is a Christmas Gonk?
A Christmas Gonk is a mythological creature that comes from Nordic mythology. More recently, many have started to consider a Christmas Gonk to be the Nordic version of Santa Claus. However this is untrue. Either way Gonks are cute, fun creatures that have the recognisable long beards and hats.
Gonks are a huge part of Nordic tradition and have been an important part of decorating Scandi homes for the holidays for years.
What has a Gonk got to do with Christmas?
Gonks were originally part of an old Nordic tradition for the Winter Solstice. People would leave a Gonk next to a bowl of porridge during the Winter Solstice so the Gonk could feast and take part in the holiday festivities.
Over the years the tradition stuck, although now Gonks are also considered a Christmas decoration.
What types of Christmas Gonks can you get?
Christmas Gonks are available in a range of sizes and designs. From tiny Gonks to sit on your fireplace, to giant Gonks measuring an impressive 6ft tall! Along with the wide range of sizes, Gonks are also available in different poses. From seated poses perfect for sitting on the sofa, to standing poses ideal to stand on your mantle piece.
Gonks also come in every colour combination imaginable. From pink, to grey, to red, you'll be able to find a Christmas Gonk to match the rest of your Christmas decorations.
Can you get Christmas Gonk Bedding?
Yes! The increasing popularity of the cute Christmas Gonks, means more Gonk themed products. This includes Christmas Gonk themed bedding.
Available in a range of designs, you'll be able to find the perfect Gonk themed bedding for your home this Christmas. From patterned bedding featuring Gonks to Mr & Mrs Gonk bedding, there is plenty of options.
Along with the wide range of designs, the Gonk bedding is available in a range of sizes from single to king. Gonk bedding is available from a number of small businesses on Etsy along with a number of larger retailers including Next, Wayfair and Amazon.
Can you get  Christmas Gonk Cushions?
Yes, retailers and small businesses have started selling Christmas Gonk themed cushions in recent years. From printed cushions with cute Christmas Gonks, to cushions with Gonk faces and 3D beards, there's plenty of designs available to decorate your sofa and bed.
Christmas Gonk cushions are available from a number of small businesses online including on Etsy. Along with small businesses, a number of larger retailers also stock Christmas Gonk cushions such as The Range, Amazon and Studio.