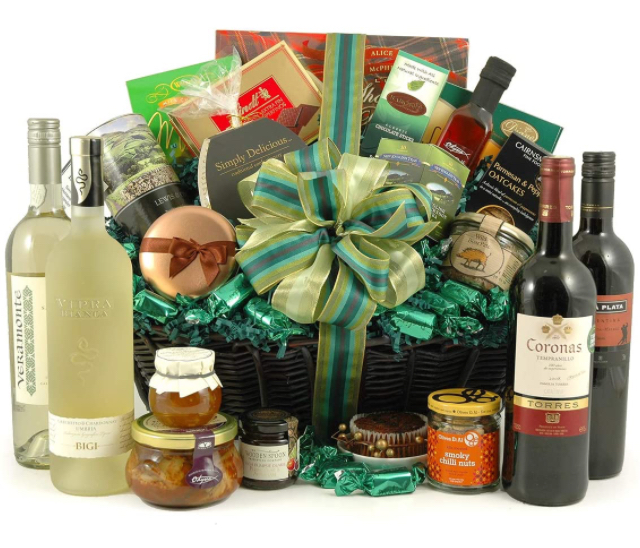 Christmas Hampers UK – What are the best ones to get?
Hampers can be a fun way to treat a loved one. They are a simple concept but when they're done well they can be such a thoughtful gift. Although they are a lovely present for someone they can also be a fun way to treat yourself with something you love.
However, we're going to be giving you an idea of some of the best hampers to gift for Christmas or around the festive season. That being said, some of the ones on our list may also be a great way to celebrate a birthday or another special occasion.
Luxury Christmas Hampers
If you're on the hunt for the ultimate Christmas hampers with everything and anything Christmassy, then you really needn't look any further. Our list of the top Christmas hampers include a range of food which can be enjoyed all throughout the festive season. They also include top quality food in the hampers and even an alcohol selection too.
So, if you're looking for a gift that really goes above and beyond, then one of these hampers would be the perfect way to go.
1. Taste of Christmas Carton Luxury Hamper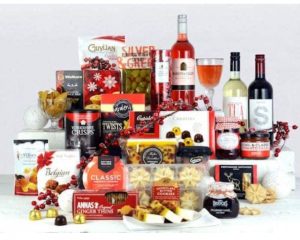 2. The Vegan Christmas Hamper – Wicker Hamper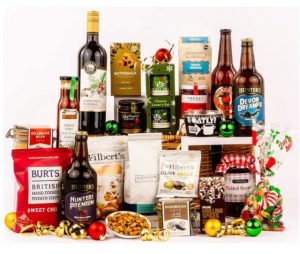 3. Tetbury Hamper With Prosecco – Hand Wrapped Gourmet Food Basket, in Gift Hamper Box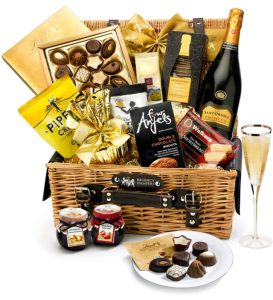 Best Savoury Hampers
A savoury hamper is the perfect gift for any time of the year, including Christmas. However, these hampers could also be great gifts during the warmer months as they could almost be used as a fancy hamper for a special occasion or a picnic.
These are also great as a gift for a cheese lover, as they all have a savoury cheese element to them. Therefore you could help your cheese loving family member or friend take their obsession to new highs with different chutneys and crackers.
1. Wine, Cheese and Pate Hamper – Gourmet Hampers & Food Gift Baskets Collection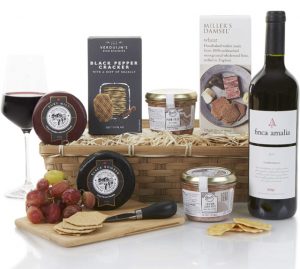 2. Cheese & Oatcakes Gift Tray Cheese Board Hamper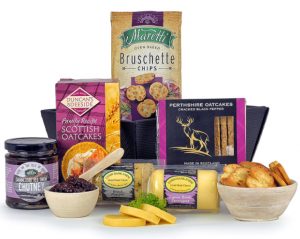 3. Snowdonia Cheese Company Gift Hamper Containing 3, 200g Truckles, Chutneys, Farmhouse Pate & Wafers for Cheese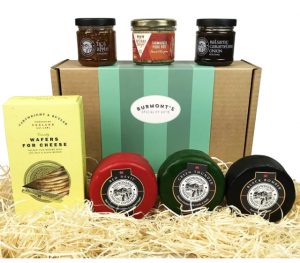 Best Sweet  Christmas Hampers
If one of your loved ones has a big sweet tooth, then these sweet hampers could be just the thing they've been wanting. Everyone's got a preference over sweet or savoury, but you've got to have a bit of a sweet spot for these hampers.
So, if you're looking for the perfect gift for a chocoholic then look no further. These gifts are chocolate themed and are therefore not suitable for vegans, however you can check out some of our other hamper recommendations if you're looking for a more vegan friendly option.
1. Large Lindt Lindor Chocolate Bouquet Gift Hamper in Presentation Box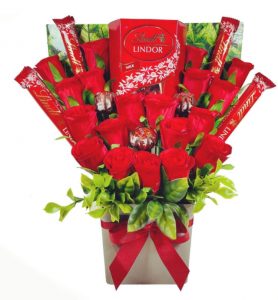 2. Deluxe "TERRY'S Chocolate Orange" Hamper Including Joseph Dobson Lollies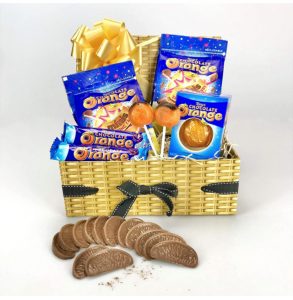 3. Yankee Candle Bouquet Gift Hamper with Cadbury Chocolates & Floral Display in Presentation Box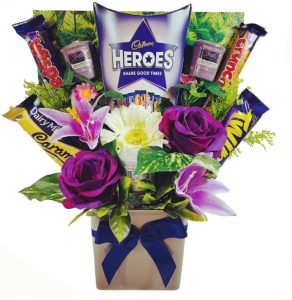 Best Wine Christmas Hampers
A little tipple of wine at Christmas is so necessary! With one of these wine and food hampers you could have the power to give the gift of wine to one of your close friends or family. So, if you have someone in your close circle who loves wine then these hampers are the ones we'd recommend most based on both their food contents and wine selection.
1. Food & Wine Hamper Gift – The Grande Large Luxury Hamper of Wine & Gourmet Food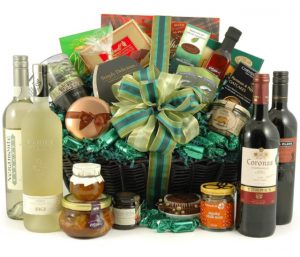 2. Downton Hamper With Red Wine – Hand Wrapped Gourmet Food Basket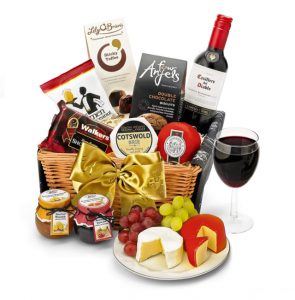 3. The Vegan Treats and Wine Hamper