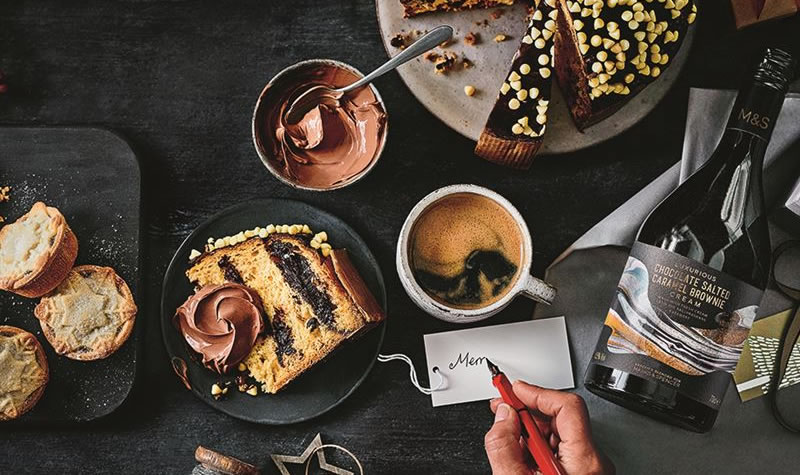 Thinking about getting your Christmas food from Marks and Spencer this year?
[emaillocker id="50080″]
Known for their quality, Marks and Spencer offers everything you could want for the perfect Christmas dinner. With family favourites such as Christmas Colin the Caterpillar and plenty of trimmings your Marks and Spencer Christmas Dinner is guaranteed to go a treat with the whole family.
Are Marks and Spencer delivering Christmas food?
Yes, Marks and Spencer deliver their Christmas food through Ocado. F or more information, head to the Ocado website to learn more. Alternatively, Marks and Spencer offer a Christmas Food Ordering Service that allows you to order your Christmas food online, then collect your food from your local store.
Is Marks and Spencer Christmas food worth it?
Marks and Spencer is known for its high standard when it comes to food. Made from the best ingredients, you won't be disappointed when buying your Christmas food from Marks and Spencer. If your food purchased isn't up to the standard you'd expect, you can take the item back to your local food hall for assistance. Just be sure to take your receipt and the packaging with you, otherwise staff won't be able to assist you.
Is Marks and Spencer Christmas food available in store?
Yes! You will be able to find the full Marks and Spencer Christmas 2021 range in store during December. Marks and Spencer stagger the release of most of their Christmas products. Some important dates to make note of are:
16th December for the Christmas Colin the caterpillar cake
18th December for turkey crowns, trimmings and sides
19th December for the Plant Kitchen vegan Christmas range
20th December for whole turkeys, Christmas vegetables and desserts
21st December for seafood
What are the Marks and Spencer Christmas desserts?
Marks and Spencer are known for a number of well known desserts including their Famous Collection Golden Balls or their Christmas Colin the Caterpillar cake. As well as these favourites, Marks and Spencer also offer traditional Christmas desserts such as a raspberry sherry trifle and a range of Christmas puddings including Marc de Champagne and an orange, fig and hazelnut flavour.
If traditional desserts aren't your favourite, you'll find macaroons, profiteroles and a range of Belgian chocolate desserts. With the large selection of desserts on offer, you're guaranteed to find the perfect dessert, or desserts if you can't choose just one, for the whole family.
[/emaillocker]