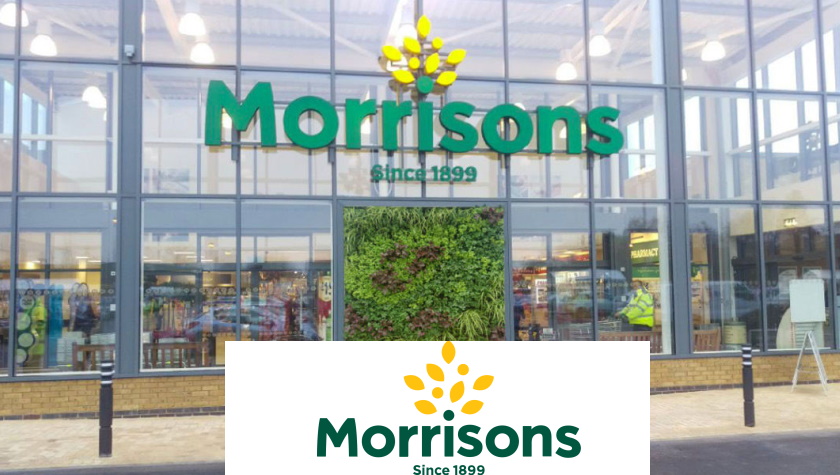 Morrisons Christmas Food Hampers – Delivery Times and order dates
Morrisons is a British supermarket that first opened in 1899. As well as stocking a vast range of well known brands, Morrisons also sells a range of fresh food prepared in store. Whether that means stocking up on handmade gingerbread cookies from the instore bakery or a joint of meat for your dinner from the instore butcher, Morrisons has everything you need for the festive period.
When can you order Morrisons Christmas food?
Although Morrisons are yet to confirm dates for this year's Christmas range, based on previous years we can expect to be able to order their Christmas food from November onwards. Once this year's dates are confirmed for their Christmas range, we will post an update here.
One thing to make a note of is that all Christmas orders must be placed before 10pm on the 15th of December.
This date is to guarantee collection of your Christmas food between December the 22nd and December the 24th.
What is in the Morrisons Christmas food box?
In previous years, Morrisons have sold a Christmas food box that comes with all the essentials for a yummy Christmas dinner for two. You can expect this years Christmas food box to contain similar products:
Part Baked White Baguettes
Deli Counter Brussels Pate
Basted Boneless Turkey Breast
12 Pigs in Blankets
1 Loose Parsnip
Peeled Maris Piper Potatoes
2 Loose Carrots
8 Loose Brussel Sprouts
Sage & Onion Stuffing
Cranberry Sauce
Pure Clear Honey
2 Christmas Puddings
Ready To Serve Custard
Chicken Gravy Granules
In Store Baked Mince Pies
2 Red Wines, 1 White Wine
Individual Christmas Crackers
Do Morrisons do Christmas hampers?
Yes, Morrisons do sell Christmas hampers. Although not yet confirmed for this year, last year Morrisons sold 5 different hampers.
One hamper contained everything you could want to throw a Festive afternoon tea. If you're not the biggest fan of afternoon tea, the Christmas Eve hamper filled with all your favourite snacks is the perfect way to keep the whole family happy.
Then for Christmas day itself, the Festive Feast hamper comes with all The Best trimmings and is an ideal way to make sure you don't miss anyone's favourite sides. Christmas hampers can also make for a great gift. If you are looking for gift ideas, why not consider Morrisons The Best Christmas hampers that come in both medium and large.
Filled with a range of classic items you'd expect to find in a hamper, they'd make a great gift to anyone.
Can I order and collect from Morrisons?
Yes, Morrisons offer a click and collect service from their stores. Simply head to their website and shop from their vast selection of Christmas food.
Then when you're ready, choose to click and collect your order to book a time slot that is convenient for you. You'll then be able to pick up your order from your local store without the stress of shopping in store!