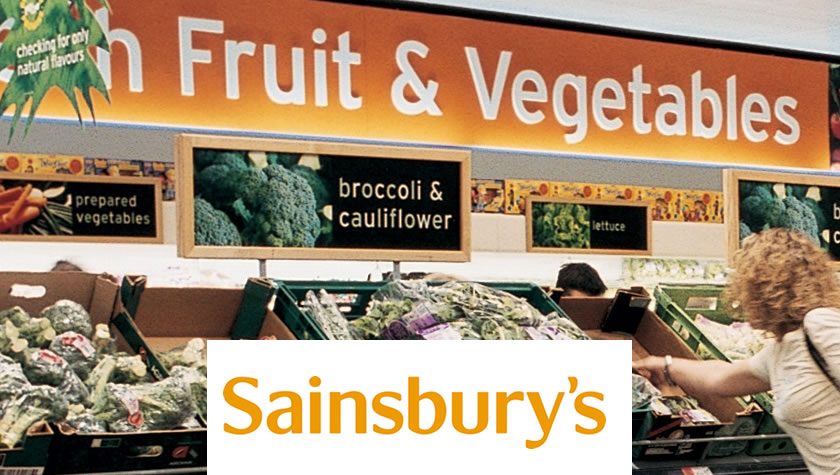 Want to taste the difference this Christmas? Sainsbury's could become your go to festive supermarket, if your answer is yes.
Sainsburys Christmas Food slots to order in 2021
Christmas food could be one of the best parts of seasonal celebrations. That's why Sainsbury's make sure to always offer their customers top quality food, and Christmas food is no exception to this rule.
So, pop down to your local Sainsbury's for your festive food selection. Whether you're hosting a party of Christmas dinner, Sainsbury's will have something that's right for you and your loved ones!
When can you order Christmas food from Sainsburys?
Christmas food ordering slots are yet to be released, these usually become known from September onwards. For all Sainsbury's food orders including a Christmas order you can collect your food from 10am in store. However, if this time doesn't work for you then you can either ring up your local Sainsbury's to explain your situation, or order a delivery food shop to your home.
How do I order Sainsburys Christmas Food for 2021?
Ordering a food shop from Sainsbury's couldn't be easier. They have a very easy online ordering system in place, which anyone should be able to use. Follow these easy steps to start ordering on Sainsbury's:
Download the Sainsbury's app or go to the Sainsbury's website.
Login to your Sainsbury's account, if you're a new customer then you can create an account.
Once logged in you'll be asked for your postcode, type this in.
Your nearest store is now located. Meaning you can now choose a 1 hour delivery slot on the day of your choosing.
You can now shop and fill your basket with all the weekly essentials.
Then once you're done then you're ready to check out your basket.
Are Sainsburys doing sandwich platters?
Yes, Sainsbury's currently offer sandwich, wrap and sushi platters. These platters are ideal for all occasions, including Christmas celebrations as the work is already done for you. Once you have your platter you can serve it straightaway, as they're already presented nicely. This is a totally non fuss way to achieve that hostess status while still having a great time.
Can I order by phone from Sainsburys?
Yes, of course you can order by phone for Sainsbury's. This is their assisted shopping service which is offered to customers who have any circumstances which make it hard for them to shop in store or order their food online.
These customers are able to get their shopping the next day too, as long as their order is put in before 6pm the night before.
What is Sainsburys home delivery for Christmas 2021?
Home delivery prices for Sainsbury's differ depending on the cost of your shop and the time slot you book. For all orders over £40 you will just pay for your time slot price. However if your order is under £40 then you'll be charge a £7 delivery fee for standard and £9 for same day delivery.