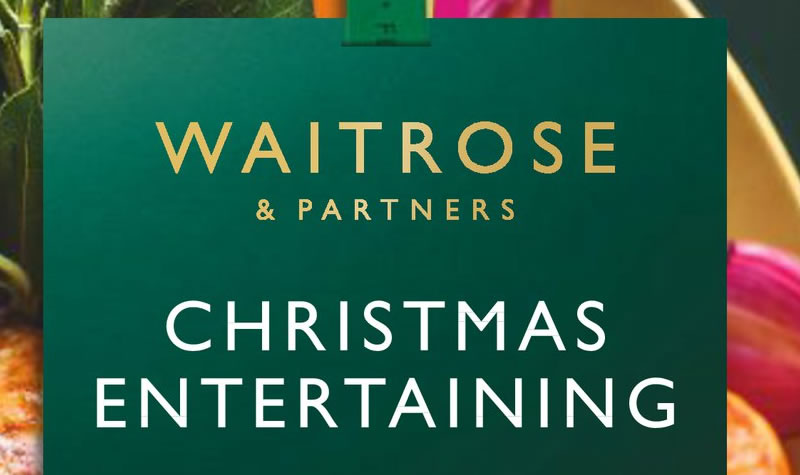 Waitrose Christmas Food Delivery date slots
Waitrose is a British supermarket specialising in quality groceries and wine. Known for high quality food with tasty and exciting flavours, Waitrose is a great choice when it comes to buying your 2021 Christmas dinner. With its vast range of food, you'll be able to create the perfect Christmas dinner for the whole family. Planning on throwing a Christmas party this holiday season? Check out the vast selection of party food offered by Waitrose.
When can you order Waitrose Christmas food?
Typically Waitrose start taking orders for their Christmas food around the beginning of December, with turkeys being available from the 19th of December. When this years date is confirmed, we will post updates here so be sure to check back.
Does Waitrose do Christmas party food?
Yes Waitrose does Christmas party food. With the wide range of options, you'll be able to find something for the whole family with the wide range that Waitrose offers. From breaded halloumi fries with pomegranate dip, to king prawn lollipops, to citrus gin smoked salmon, there's plenty to choose from. Head to the Waitrose website to see all the party food options that Waitrose offers.
What does a Waitrose Christmas dinner look like?
A Waitrose Christmas dinner guarantees a meal of high quality that will be remembered for years to come.
Why not treat your family to a cider cured ham with apple and bay leaves instead of a traditional turkey this year? If you or a family member isn't a meat-eater, no need to worry. Waitrose offer a Moroccan inspired vegan festive filo swirl filled with apricots, squash and raisins.
There's nothing better than finishing a tasty Christmas dinner with a yummy dessert. Why not treat yourself to a raspberry and vanilla panna cotta or a cherry and amaretti tiffin? Or if you're looking for a more traditional dessert, a winter alpine chocolate cake or a sherry & balsamic vinegar Christmas pudding might be perfect.
When can I book a Waitrose Christmas delivery for 2021?
Last year, Waitrose released Christmas delivery slots at the beginning of November for delivery slots for December 20th to December the 24th. You can expect a similar date for the 2021 Christmas delivery slots. As with the above answer, any updates or confirmation of these dates will be posted here.
Can I order a Waitrose Christmas pudding?
Yes, you will be able to order a Waitrose Christmas pudding. Once Waitrose opens up their 2021 Christmas food shop online, simply add one to your order. Be sure to check the website for their Christmas pudding regularly as Christmas gets closer to make sure you don't miss out!